RV's we have owned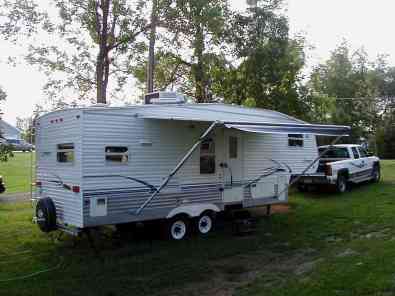 2003 Sprinter Fifth Wheel
2004-2007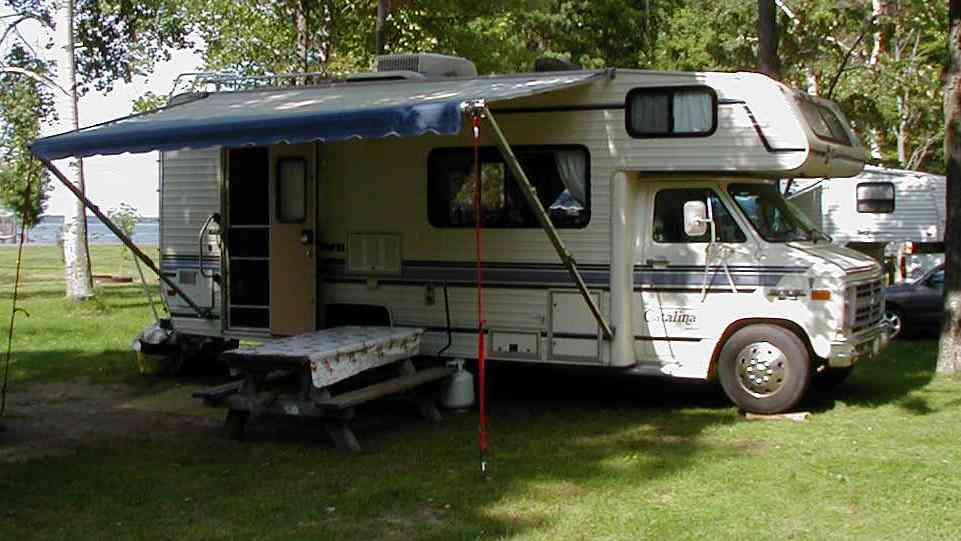 1992 Coachmen Motor Home
2002-2004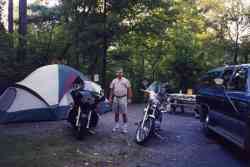 Briefly in 2001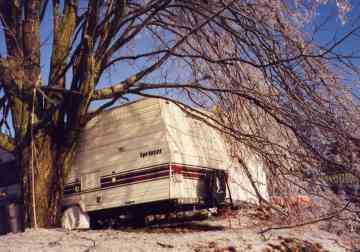 1989 Mallard Sprinter
1990-2001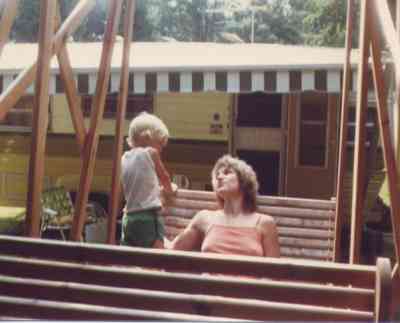 1976 Prowler
1987-1991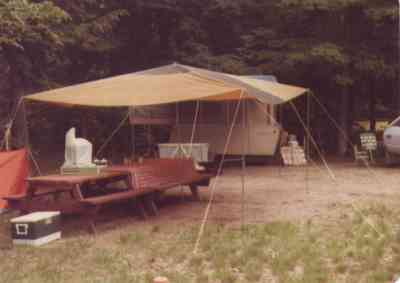 1968 Starcraft Pop-up
1983-1987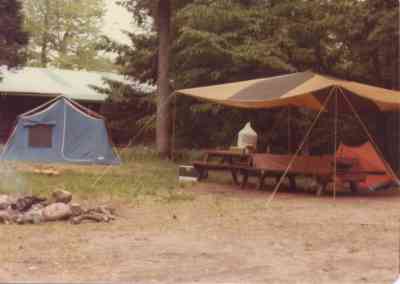 The "good old days"
1978-1983
We have always enjoyed traveling and camping. When we were first married we took a tent, sleeping bags and anything else we could carry on a motorcycle and went camping. We also enjoyed taking our canoe into remote areas of the Adirondack Mountains. We outgrew that!

As children arrived, we bought a "pop-up" camper. It was a 1968 Starcraft and we towed it with a Datsun station wagon! That was in 1983. As the children grew and our space needs increased, we upgraded. In August 1986 we bought a used conversion van to tow with. We towed the pop-up with the van for the rest of that summer and then the next year, we bought our first full sized travel trailer. It was a 1976 Prowler 20' tow behind unit.

In 1989 we decided we needed a better tow vehicle. We became the owners of a 1986 Chevrolet Suburban, 3/4 ton. Feeling embarrassed about only towing a 20 foot trailer with it, we bought a 29 foot Mallard Sprinter travel trailer about a year-and-a-half later. This had a great floor plan for us. There was a bunkhouse in the back which the girls slept in and Davy used the conversion sofa in the living room. We owned this for the next twelve years and in 1993, towed it cross country. By that year, our children had visited 39 states as well as five Canadian provinces. By the time each of them had graduated from high school, the girls could claim that they had visited 41 of the United States and Davy had set foot in 42.

As the kids got into high school, their summer schedule cut back our camping schedule. Not feeling we were using the trailer to its potential, we sold it. That was in the spring of 2001. With only Miranda left in high school at that point and not really doing any family camping to speak of, we felt we could enjoy our motorcycles and do some tent camping. A year or so later, in June 2002, we decided that tent camping wasn't cutting it, so we bought a used motor home. It was a 1992 Coachmen, 23 1/2 foot Class C unit.

Although there were some advantages to the motor home, at least one of us wasn't really happy or comfortable with it. One of the reasons we bought it was so that we could tow our utility trailer and take our motorcycles with us. It just didn't have the power to haul that much weight through hills. Already owning a 3/4 ton, 2002 Chevrolet Silverado extended cab pick-up with all of the 5th wheel towing equipment, we decided it was time to upgrade again. In May 2004, the motor home was traded for a brand new Keystone Sprinter, 28'4" fifth wheel travel trailer. This had a double slide and ironically, with only two of us camping at that point, this was definitely the most spacious and nicest unit we have owned.

As 2004 progressed, we also bought the cottage property on Pillar Point, so our fifth wheel served as our summer home there during the summers of '04 through '06. By Labor Day weekend 2006, we were able to move into the cottage. With the cottage, our traveling style has changed. We probably won't be camping for a while so we sold the fifth wheel rig on May 31, 2007. We will undoubtedly buy something else when Marcia retires when we "hit the road"!